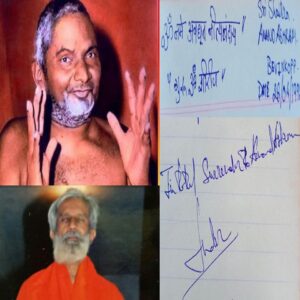 🙏 Om Namo Bhagavathe Nithyanandaya 🙏
Indrajith B Kadam (sadak from SSY foundation established by Pujya Prabhakar Guruji) shares his experience in Bevinakoppa
The divinity of this place can be experienced when a person totally surrenders with total serenity to this place. When in shunyathava this place is the extreme of receiving the fulfilment of life and the happiness of achieving the external light which make the life of every individual sacred. This is what I have achieved over here and will still keep coming here again and again to quench my thirst of Amrutha sparsh that I have felt over here.
OM NAMO BHAGAVATHE NITHYANANDAYA
By Indrajith B Kadam
From Kolapur
🙏Namo Nithyanandaya 🙏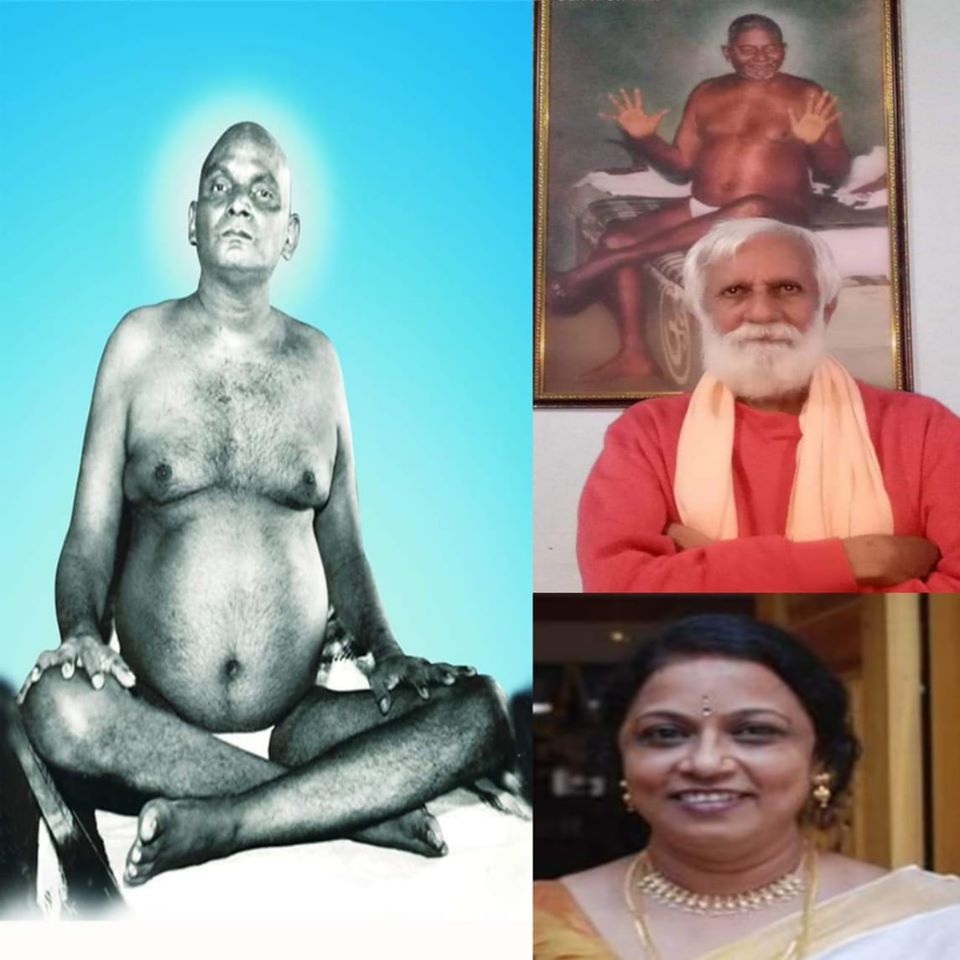 🙏 Om namo Bhagavathe Nithyanandaya 🙏
Sunanda Rao thanking Pujya swami Vijayananada for sharing the leela's of Avadhoothas
🙏🙏 Avadhuta leelas of Bhagwan Nitya Nanda and Avadhuta pujya vijayanada. Thanx for sharing such an amazing Leelas of Avadhutas. By reading this article I came to know the Energy and power of bevinakoppa Ashram and the caves and tremendous experience of Rajesh pai and family. The full family is blessed by Avadhutas.🙏🙏 NAMO NITYA NANDAYA🙏🙏
🙏Namo Nithyanandaya 🙏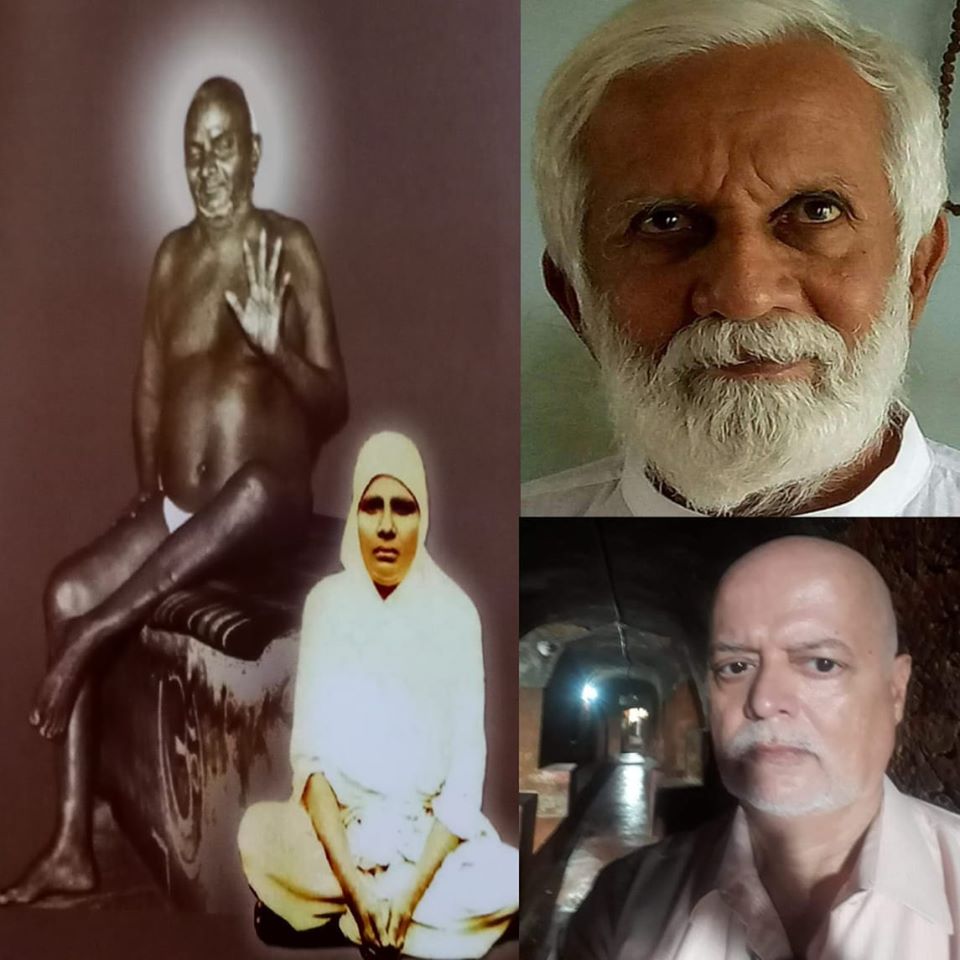 🙏 Om namo Bhagavathe Nithyanandaya 🙏
A little spiritual conversation between Sidha Yogi Niranjan from Italy and Pujya swami Vijayananada
These are the words of Chinmayananda –
" After 42 years of meditating and pondering on the life and deeds of Bhagavan Nithyananda, I have finally come to the conclusion that he was an Avatara Purusha and his manifestation as a Siddha and Avadhuta was His sportive play exactly like in the case of Bhagavan Dattatreya.
As a Kaliyugi Avatara He had special powers on a larger scale that what is normally seen. He was totally Omniscient at all times and was seen in many different places at the same time and could restore the dead to life, and repeatedly.
Chinmayananda's view expresses his own understanding, which was of a high order, perhaps not the highest.
If Bhagavan had revealed fully His real Status that would have meant the collapse of the asuric powers that are presently ruling the world. The time has not come for that yet, so He has revealed only partially. But those Divine Beings who came and met Him to give their respects knew fully His Status and behaved accordingly.
This is only my humble opinion as a devotee.
Don't ask anybody to agree.
✨🙏✨🙏✨ 🙏 You are Bhagavan's own instrument through you so much of HIS work going on and devotees get relief that is why whatever you may say I feel you are a living parvata for the Siddhas to do their work.
Don't we worship all the tools at Saraswati puja? . I feel uplifted just by thinking of your innumerable services to Bhagavan and the Siddhas. Through you only I could be with Achar Swami and Yogini Amma.
Even your books are so precious. In short, your preciousness is unlimited.I just wanted to know – What is the meaning of "he was not a sharira but a shariri"?
Does it mean that his body was merely an appendance to his Being that was beyond the body?
In your book, you mention often about Ananthakrishna Rao of Manjeshwar and his house. He must have been a remarkable man.
What about the Saint whose samadhi was inside the property, where the Audumbar tree is?
Any further detail?…..
On reply to Sidha Maha yogi Niranjan's questions Pujya swami Vijayananada replies saying so –
SHARIRA MEANS BODY SHRIRI MEANS ATHMA SWAROOPA
Anantha Krishna Rao's House is no more there now the building is being demolished and a bridge is being built over there. Earlier in that place, of Ananatha Rao's house there used to be a matta of Veerashaiva jangamas. Inside the house of Anantha Krishna Rao's house there was a tomb on which Bhagwan Nithyananda used to come and sit over it (during his young age) and had told that it was the samadhi of a Sidha mahathama of veerashaiva jangama hece the secrecy of this tomb should be maintained, so a Tulsi plant was being planted over there. Bhagwan Nithyananda had told also told that – this was a matta which got turned into home, and in future this house will get turned into matta again. Later on when the house was being demolished and was to be taken for the construction of the bridge, when the engineer's were about to to demolish the tulisi pot and it's platform, they were chased by thousands of cobra snakes at present now a Audumbara tree has been grown up on by its own (on the place of the Saint's samadhi).The Saints samadhi near the Audumbara tree. Anantha Krishna Rao's family members have built a Shantha Durga Mandir at Manjeshwar in the place where Appaya Alva had given the black magic tobbaco to Bhagwan Nithyananda to eat.
🙏Namo Nithyanandaya 🙏
Written by Swami Vijayananda
(Book~Avadhootha Darshan)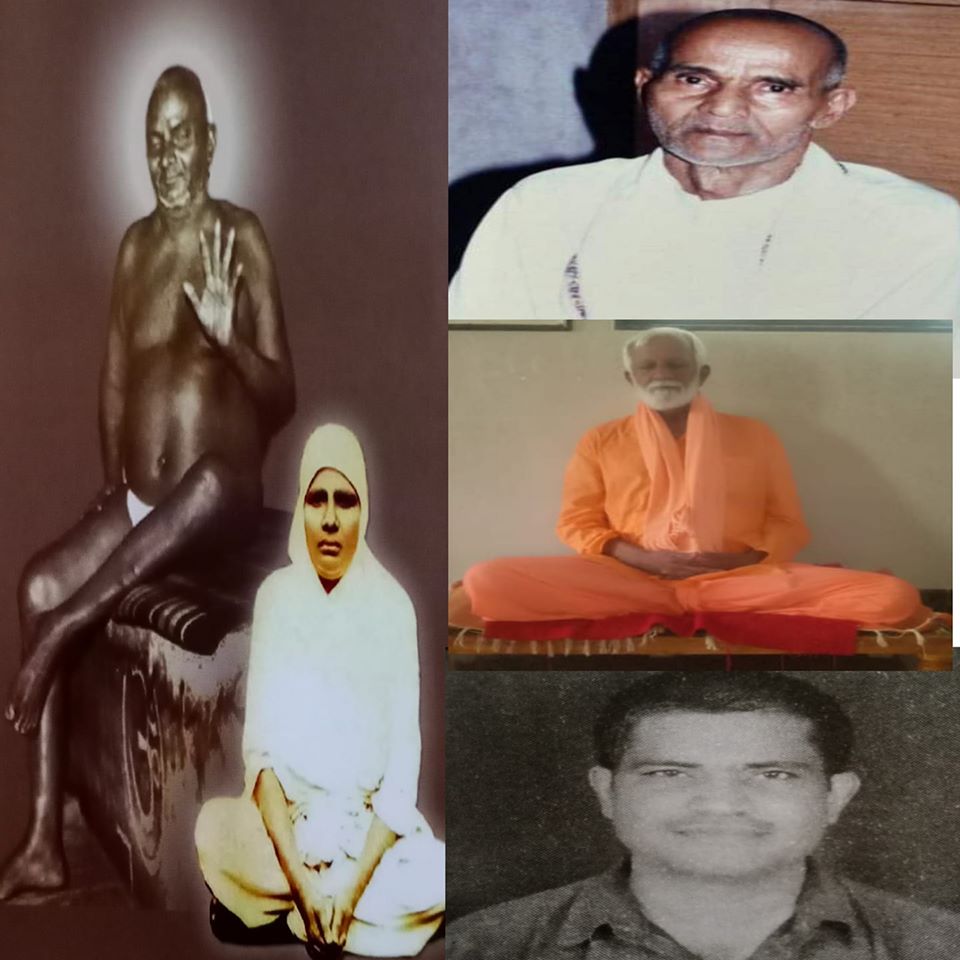 🙏 Om namo Bhagavathe Nithyanandaya 🙏
A Devine experience by Rajesh Pai from Karkala
Bantwal a place which has always witnessed many miracles of Bhagwan Nithyananda. This place is been my hometown as my grandfather used to live there. My ancestors and family members have always been a deep devotees of Bhagwan Nithyananda and his dear shishya Pujya Govinda swami. It once happened so that Pujya Govinda swami had visited our house accompanying with my grandfather Ramesh Prabhu. Pujya Govinda swami came and sat down on the wooden cot and became Dhyanasaktha and suddenly opened his eyes and said that by tomorrow this house should be demolished and rebuild, if not demolished then problem would never end.
As per the words by Pujya Govinda swami my Grandfather demolished the house. As we demolished a surprising shock was awaiting. On the cot where my Grandfather used to used sleep on to the right side of it there was a platform cut from a rock which was in a position to collapse. This platform was being attached next to a huge deep well. Pujya Govinda swami saved my Grandfather' life, and by his grace our family was saved.
When Govinda swami used to stay in smashana ( Burial ground) my Mother Geetha. S. Pai used to daily carry food for him. Pujya Govinda Swami who was in the Avadhootha Sthithi used throw stones towards her. My mother who was at the age of 14 never used to get scared of the Avadhootha but carry food for him daily.
Pujya Govinda swami used to teach my mother to do the namasmarana of Bhagwan Nithyananda. Which she has continued saying daily even now –
Harashiva varnabhava Nithyanandaya
Shivahara varnabhava Nithyanandaya
Om namo Bhagavathe Nithyanandaya.
Later we got shifted to Venoor, Karkala. Pujya Govinda swami visited our house and gave a hundred rupees note and eight ten rupees note which I have still kept it safely in our house. After receiving this money from Avadhootha Govinda swami our family flourished. It once happened so that Pujya Govinda swami came and layed his hand on my head and blessed me. During that time I used to do my sadhana at Kinnigoli's shakthi darshana yogashrama. At that time during my sadhana I could see a aged mahatma with white beard and hair. Whom I was unable to recognize. Recently when I had been to Bantwal Bhagwan katte (platform) Nithyananda Ashram there I saw a man selling books. There in the bundle of books underneath it I could see a book with green cover , which I picked up and saw. It had a title named ' Shakthipath yoga rahasya '. Which I bought and started reading it. While reading it I was excited and with in few days I went Bevinakoppa ashram and met Pujya swami Vijayananada. Having a look at him I was shocked, the white beard man whom I used to see in my was meditation was exactly the same as swami Vijayananada. Throw him I got the sparsh shakthipath Deeksha and I was asked to stay back for three days. Swami Vijayananada used keep telling me do your meditation. On my last day he called me and said ' you are from Venoor the place which belonges to Manjeshwar temple and I am from manjeshwar and later disclosed many things for which on hearing it I was shocked.
On my second visit to Bevinakoppa I completely forgot my hunger as I did not feel hungry. For two days I sat inside the cave down and meditate. Later swami Vijayananada told me that this was a Sidha here you will get anything that you want. Later when I went and sat down in the Nithyananda cave I could see thousands of cave. I could see Kalabhairava, Veerabhadra, a huge tortoise, Dattatraya appeared. Later underneath the Avadumbara I could see a huge beautiful tortoise ,after which through the underground tunnel I could see far away visions , from Bevinakoppa to kanhangad, guruvana caves which took me to thousands of tunnels . There I could see a small pond in which the water was as like milk white in color. Which was the Guruvana's papavinashini Ganga which was the origin place of it.
Later Pujya swami Vijayananada asked me to sit under the Ashwath tree. When I was meditating suddenly I felt that I had gone some where where I was able to Pujya swami Vijayananada's 20 years of hard sadhana inthe little straw Hut which at present Mukthidham at Bevinakoppa, where I could see tulsi Amma opening the door of Mukthidham and coming out and going inside. I had this twice where I could see Tulsi amma, like this I was able to have the Divya darshana of Tulsi amma. In every place of Anandashrama at Bevinakoppa I was able feel the unexpressable experience. The equality in the ashram, the simplicity of Swamiji , seeing at his Avadhootha sithi I was surprised.
The view of the innocent children of the ashram performing the puja in the ashram is really joyable. Swami Vijayananada asked me to sit in the ashram and meditate while the children perform the puja. As per his words I sat for meditation , I could see there people wearing green colored Jubbaha (a kind of dress worn specialty by soldiers) and holding swords and rolling down drenched with blood. This land was earlier was a battlefield of Sangoli Rayanna ,this was told to me by Swamiji.
Later when I opened my eyes and saw that the children who where busy playing the rhythm with the cymbals and singing Nithyananda's bhajans who looked like rishi Munis and rushi Munis could be seen as children. At one point I could not believe my eyes, rubbing my eyes I saw the same thing. Later in the place where Swamiji used to mediate the Guru nivas where towards the north direction a vision of blue color like a sea came and surrounded me and ashram. The blue light was so strong that it was enough to pierce into the eyes so when I opened my eyes I was able to see the same blue light. At last a sparkling silver colored huge Trishul and a silver colored huge cobra came before me. Later when I sat in Mukthidham I was able to get the darshana of many sidhapurushas. Later Swamiji told me that many Sidha Munis come here to seek the darshana of Bhagwan Nithyananda. This is a punya kshetra, as here we follow Bhagwan Nithyananda's thathavas that's it. Bhagwan Nithyananda is Parabrahma, Swamiji told me many secrets of this places and I have received his blessings. He also told me that I have also received the blessings of Bhagwan Nithyananda and Pujya Govinda swami.
After coming back from Bevinakoppa I told my mother about Pujya Vijayananada swami for which she asked me to bring him once to our house as she desiered to see him. By then I received a call from Pujya swami Vijayananada that he was in bantwal saying that he is on his way to my house and asked for the proper address. I gave him directions towards our house and within two hours he was in our house seeing him come home there was no boundaries for my joy and I remembered the word's of Pujya swami Vijayananada that – everything spoken, being made, carried away by Bhagwan Nithyananda himself. I came to who Pujya swami Vijayananada was but he told me not to say as it your feelings and thoughts. By writing down this article I would like share that, in my life I had the darshana of an Avadhootha named Pujya Govinda swami and now I had the darshana and had Guru kripa from one more Avadhootha Pujya swami Vijayananada. I got a devine opportunity to mediate and do my sadhana in a Sidha bhoomi like Bevinakoppa which could be the fruits of good deeds of my puva janma. Even though I am in venoor my soul and hear would always remain at Bevinakoppa a place where Bhagwan Nithyananda, Pujya Govinda swami and many other sidars reside.
Nithyananda Bhagwan ki Jai
Sadhguru Govinda swami ki jai
This article is being picked up from the book " Kathale inda Belakinkade " which is being written by Pujya swami Vijayananada from Bevinakoppa
🙏Namo Nithyanandaya 🙏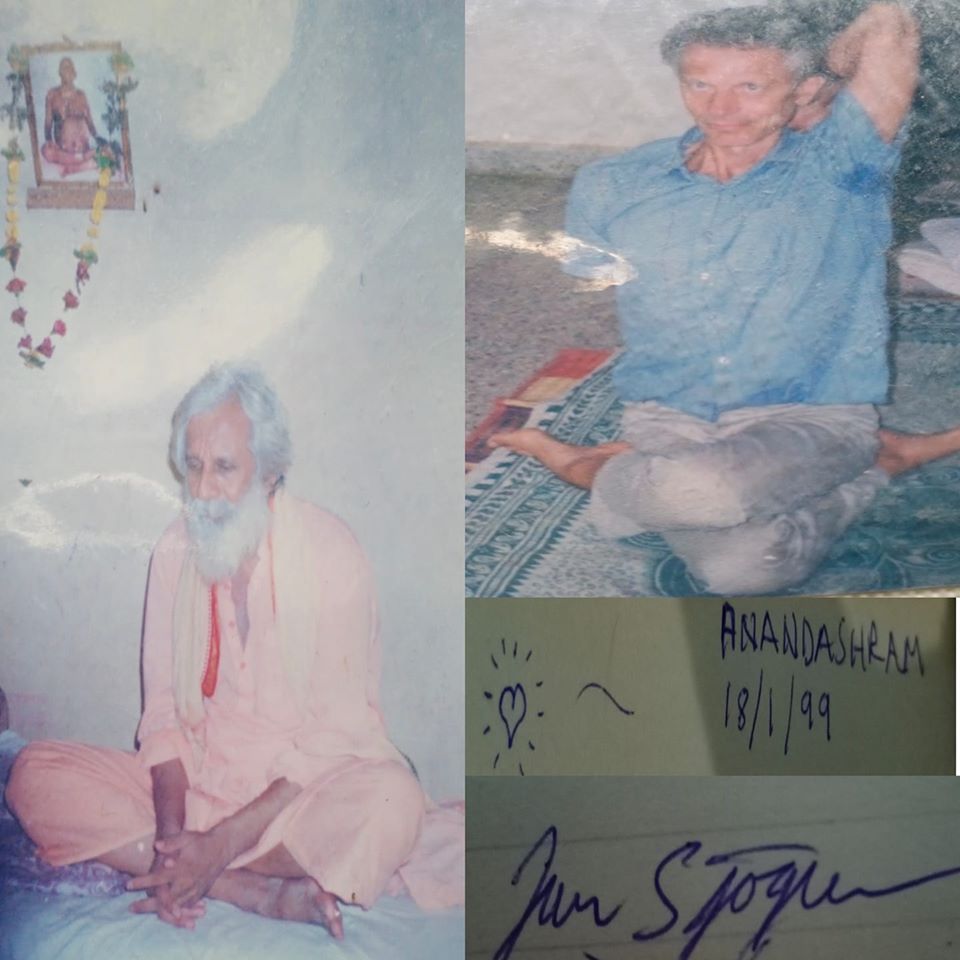 🙏 Om Namo Bhagavathe Nithyanandaya 🙏
Anandashrama and Sweden 's Yoga sadhak Jan.S.Jogreen
This is an experience shared by Jan , who was the first foreign visitor to visit and stay back in Anandashrama. Jan was from Sweden who have visited Anandashrama at Bevinakoppa during the initial time when Pujya Vijayananada Swamiji has just established Anandashrama at 1993. Once when he had been to kanhangad he met a devotee of Bhagwan Nithyananda who was 60 years old lady. Her name was Victoria and she was from England. She was facing Asthma from many years for this problem Pujya Swami Vijayananada from Bevinakoppa had treated her with medication and she was cured. Later when she asked been to Ramanamahashri ashram, she met Jan from Sweden . Jan was suffering from siviour Headache, cold, and issues related to mucus. Jan used to suffer from constipation which used later lead to his siviour headaches. So Victoria asked him to visit Bevinakoppa Anandashrama and gave him the address and the contact number of Pujya Vijayananada Swamiji.
That's Jan came to Bevinakoppa. Jan was the yoga sadak from Radha swami sathsangha Kendra. Hence he was a vegetarian. Pujya Vijayananada Swamiji used to live in small straw Hut where there was no proper facility for bathroom and toilet. Behind the kutera a cave made out mud was being made where Jan used to do his sadhana by which his headaches disappeared. Jan stayed back in the ashram for around two months. Pujya Vijayananada Swamiji asked about his health issues Pujya Vijayananada Swamiji realized that Jan's health issues were due to the constipations he had. Hence Pujya Vijayananada Swamiji treated Jan with his medication. Pujya Vijayananada swami gave him a tablet called Echabhedhi Rasa, which costed on 50 paisa and he took only how the tablet costed. Having taken this tablet for a day Jan stayed back for a day in a hotel and all his mucus flushed from his system after which Swamiji gave one more medication named Brahmarasayana by which he got completely cured from all of his health issues which he was being suffering from several years. With in one week Jan got completely cured and became a member of the ashram. He used to sit along with Pujya Vijayananada swami and do his meditation and became a disciple of Bhagwan Nithyananda. Through the picture of Bhagwan Nithyananda Jan received the shakthipath Deeksha. After which Jan came back to the ashram a couple of times.
Once when Jan visit the ashram he had accompanied with a lady named Urlica from Sweden. She was suffering from jumping cancer also called as Kurmabhadha. In this disease the body used to develop lumps in shape of a tortoise which used to turn up into boils. In spite of trying out all medical help she was unable to get cured. She used to stay in Bailhongal guest house and she used to meditate in the ashram from night to early morning. Due to which she used to Ananda and used to forget here disease.
After leaving from the ashram and going back to her hometown Sweden she kept chanting "Om namo Bhagavathe Nithyanandaya ". After few days she had a deep feeling that her husband is being separated from her. As she kept chanting the mantra and change developed between them, her husband stared to care and love here and spoke with love and affection.
One day in her dreams Pujya Vijayananada swami came and gave his darshan and blessed her and told her a specific date November 11 th and told her that on that specific date she would be free from all her physical and mental suffering as she would be become one with Bhagwan Nithyananda. This was the message she had received in her dream. Urlica had a word with Jan regarding the message she received in her dream. After which exactly on the same day November 11th that was mentioned in her dream she took her last breath and left her body. Before leaving her body Urlica had sent a letter mentioning all about her experience and also about her dream. As it was many years ago unfortunately the letter sent by her is being lost.
After Urlica passing away Jan had visited Anandashrama and had shared this incident with Pujya Vijayananada swami. That was the last visit from Jan to the ashram.
Here below I would like share Jan's experience in Anandashrama Bevinakoppa.
Jan says – coming to this ashram today as a visitor, I am impressed with the simplicity, Serenity, Peace and Joy that is being prevalent here. The atmosphere here for Prayer and meditation is very good. This place will be a place where a lot of Devoted people will be going to come for sadhana. This is a place which will inspire people from all over the earth, people who come here will return with their hearts filled with Love ( Prema) and Peace ( Shanthi). My heartfelt wishes and blessings from God to all the people who visit here and live here and also to this Devine place.
🙏Namo Nithyanandaya 🙏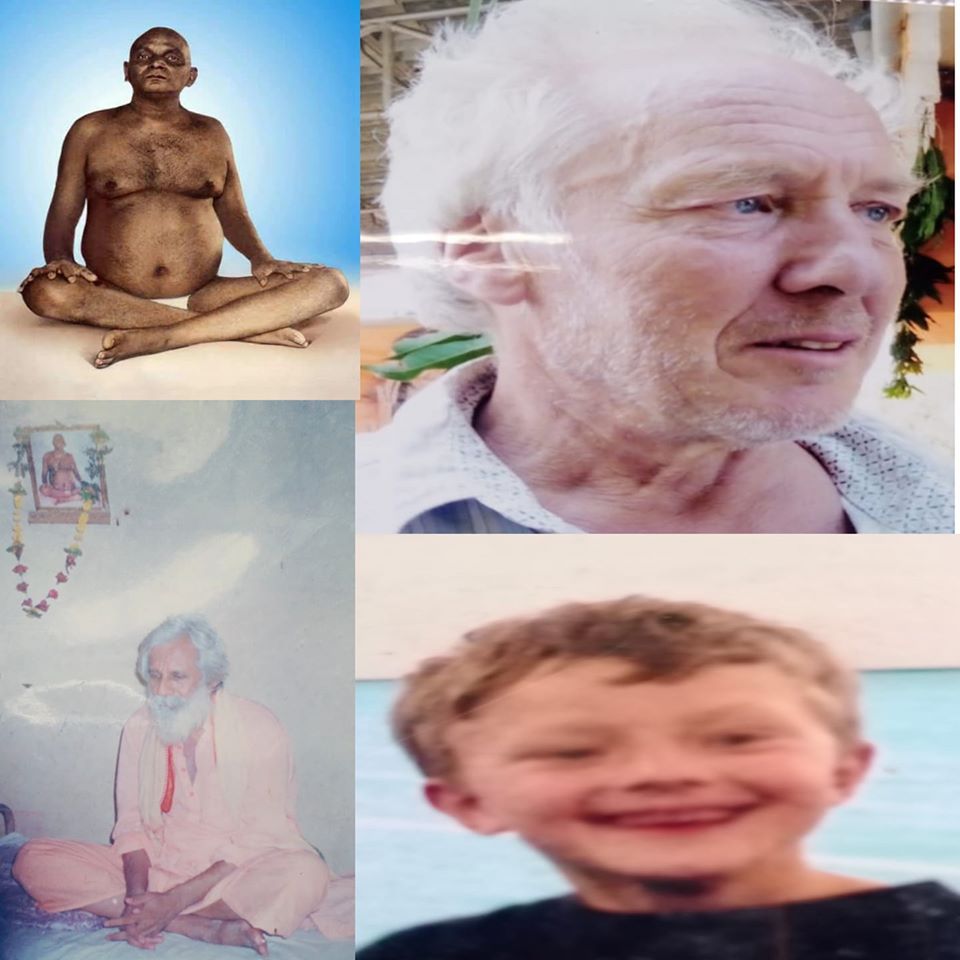 🙏 Om Namo Bhagavathe Nithyanandaya 🙏
Repica Anand the Miraculous baby – Sri Nithyananda mahima
Richard from Germany had visited our Bevinakoppa for sadhana and Dhyan. He had received shakthipath Deeksha in America from Pujya Sidha Guru Pujya Mukthanada Paramahamsa's shishya Chithvilas Ananda. After coming here Richard asked me – how many days could he stay here in our ashram as Richard had no money with him. On hearing this I replied saying – you can stay here as many days as he wished to, Money is not important. Hearing me Richard replied saying – in your ashram do we have any rules and regulations to be followed. I said – there are no rules and regulations to be followed here, when you are hungry eat food, when you are sleepy go to sleep, when you are awake meditate that's it but here only " Om namo Bhagavathe Nithyanandaya " nama smarana should be made other than that no other nama smarana should not be made.
Hence day and night chanting and doing the nama smarana of "Om namo Bhagavathe Nithyanandaya " , Richard lived here for one year. One day all of a sudden from a little island of Austria Richards friend called him up on the telephone . Her son had fell into the bath tub and had drank a lot of water due to which he was unable to breathe. Hence she was anxited and had called. When Richard told me about this incident I just asked him to keep chanting Om namo Bhagavathe Nithyanandaya and me and Richard sat together and started to chant the Mantra.
As we kept chanting the mantra in our ashram at Bevinakoppa, meanwhile there in Austria in that lady's house suddenly a dark complexioned man like a Negro came into her house and took the child in his hands and holding him upside down, holding his legs tightly in his hands and started to rotate the child suddenly the threw out the swallowed water and regained it's consciousness back. The dark complexioned man came out of the house and walked and vanished. When the lady wanted to thank and give some money as a token of thanks to the man and searched the man all over the small island , they were unable to find him .
Later when Richard sent him Bhagwan Nithyananda's picture to her she told that the dark complexioned man who came and saved her children was none other than Bhagwan Nithyananda himself. Knowing this the lady renamed her child's name as " Repica Ananda " .She added " Ananda " after the name.
During my wandering age I had once been to Ganeshpuri where I had stayed for a couple of days, when I was in Ganeshpuri near the samadhi of Bhagwan I used to see people chanting constantly "On namo Bhagavathe Nithyanandaya " mantra , which made me quite irritated and think why people kept chanting just one mantra constantly . Thinking so and being irritated I slept near the samadhi of Bhagwan and suddenly I started to chant the same mantra without my notification and after which I never stopped chatting it. This was the mantra Deeksha given to me by Bhagwan Nithyananda himself. Later when I came to Bevinakoppa and started to live in a little straw Hut build by the localities I continued chanting the mantra and meditate thus after becoming mantra Maya and I was able to attain sampoorna anugraha by Bhagwan. Only receiving Deeksha from a Guru who has has become mantra Maya and has attained sampurnathava and by having the blessings from such a Guru and chanting it in a Sidha bhoomi it is possible. This land of Bevinakoppa is a Sidha bhoomi. Such miracles are only possible in a Sidha bhoomi. Only by chanting " Om namo Bhagavathe Nithyanandaya " mantra and doing Bhagwan's Namasmarana , the merciful Bhagwan Nithyananda will at once comes towards his devotees. This land Bevinakoppa where Nithyananda Dhyan mandir is being built is a Sidha bhoomi which is being Pre blessed with everything here we have to nothing but only meditate and do the namasmarana of Bhagwan.
🙏Namo Nithyanandaya 🙏
Details given by – Pujya Swami Vijayananda
(Book ~ Avadhootha Darshan)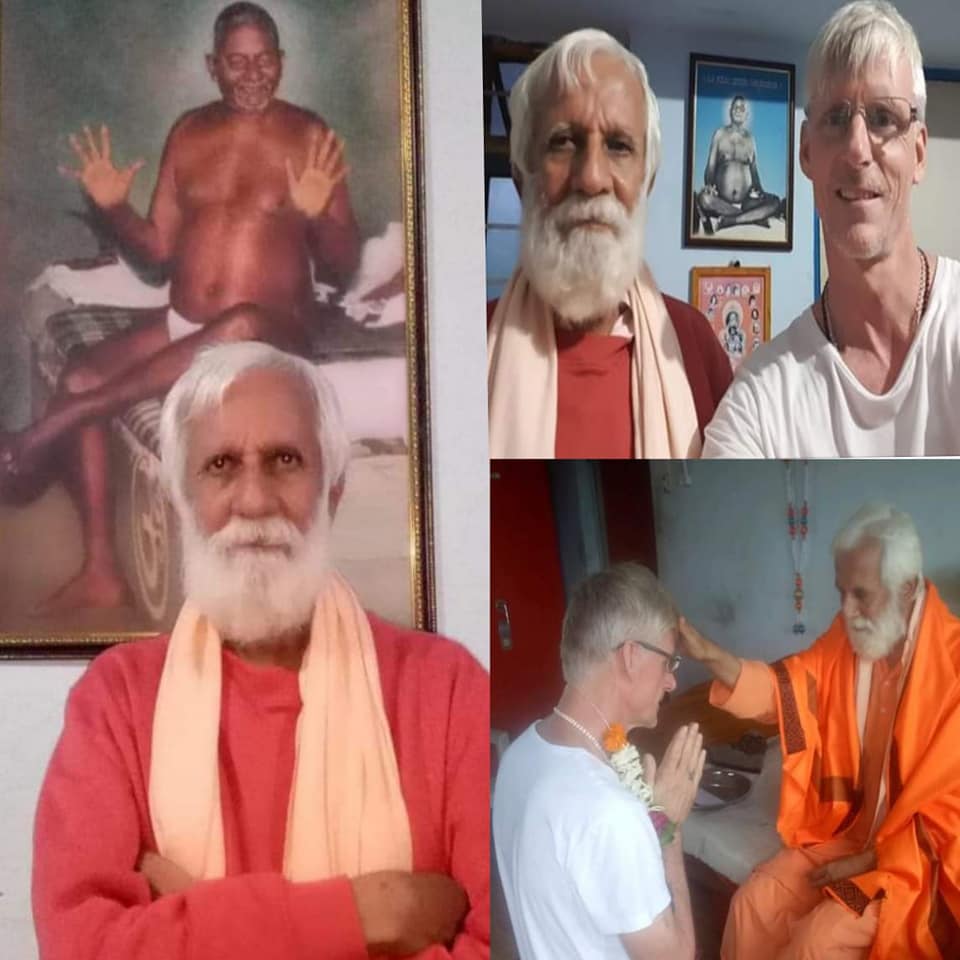 🙏 Om Namo Bhagavathe Nithyanandaya 🙏
Nick Francis from Australia says how a True Guru like Pujya Swami Vijayananada changed his life
I first visited Ananda ashram three years ago and stayed there for three days. I was deeply moved by the unshakable presence of swami Vijayananada. His humble, loving devotion to humanity service with most unconditionally love. I was already a devotee of Bhagwan Nithyananda and could feel his presence in this ashram . I have truly experienced Nithyananda.
The following year I stayed here for 7 days on my arrival I was welcomed by Swamiji's radiant welcome which made me feel like I was home!!. Swamiji's teaching – " No need for questions, everything is inside " the meditation, meals, simply being being drenched in shakthi and a true master. The ashram follows it, and follows with love and respect for all. This is all due to Swamiji's love and devotion to humanity. He treats everyone with respect and love, he takes care for the boys in the ashram, his care is unmeasurable. I fell this year still wandering about Swamiji teaching it's all inside, everything. How is that possible?. Leaving and feeling a very much strange to Swamiji, Bhagwan and self. Still not fully understanding Swamiji. I carried on with kitchen, japa, reading, thinking about how things should be as my year pack back was playing out my mind extremely busy and stressed, meditation was almost traumatic. So I decided to come to stay for 20 days then go to Ganeshpuri for a further 2 weeks.
Again after coming and stepping into the serenity I was met by smiling, loving Swamiji. Home again…. It was decided that I would do 10 days mouna before I started Swamiji again spoke of "everything inside no need of questions " and gave some examples, very insightful.
Very difficult 10 days!!! at the finish I felt something different, lighter, quiter, happy content all these things I have never really felt before, started to understand what Swamiji teachings were about " Inside ". All these things I felt were inside, I never felt peace like never before. I had experienced Swamiji's message to a degree…. Something very significant had changed inside me!!!.
I had some time with the cave next to the ashram, a most powerful and Godly space. It was time for me to go to Ganeshpuri rains were too much I had to stay behind it was Bhagwan 's grace and did for five days more. More difficult from the first ten days so much of mind and physical ache and pains, cleansing, by focusing inside and invoking presence of Swamiji and Bhagwan Nithyananda I got through this period Grace!!!
I stood in my room and for the first time in my life, my mind was still, no tension in my body and I stood in pure blissful silence smiling at the wall in my room for a long time. I felt free, so connected to something for greater than ever known . Reflecting over the past few years to date I see faith and conviction for absolute is growing stronger and stronger each time as is my experience with of same. My heart is filled with so much of love for Swami Vijayananada for what he has shown me. He is a vessel of light guiding the way, his heart purely omits Bhagwan Nithyananda's teachings, the essence of divinity. My experience here now as I see it has been nothing but the grace and blessings of the highest of the high of Bhagwan Nithyananda . I have fresh and a firm thought now – I am not doing anything , it is this that is inside. I am absolutely convensed that everything is inside.
Swami Vijayananada thank you for changing my life and pointing my feet to stand firmly on the path,. I have met you and am truly blessed to be guided by a true master.
These words don't come close as my true experience, here cannot be expressed, there are no words
OM NAMO BHAGAVATHE NITHYANANDAYA
By Nick Francis
Australia
🙏Namo Nithyanandaya 🙏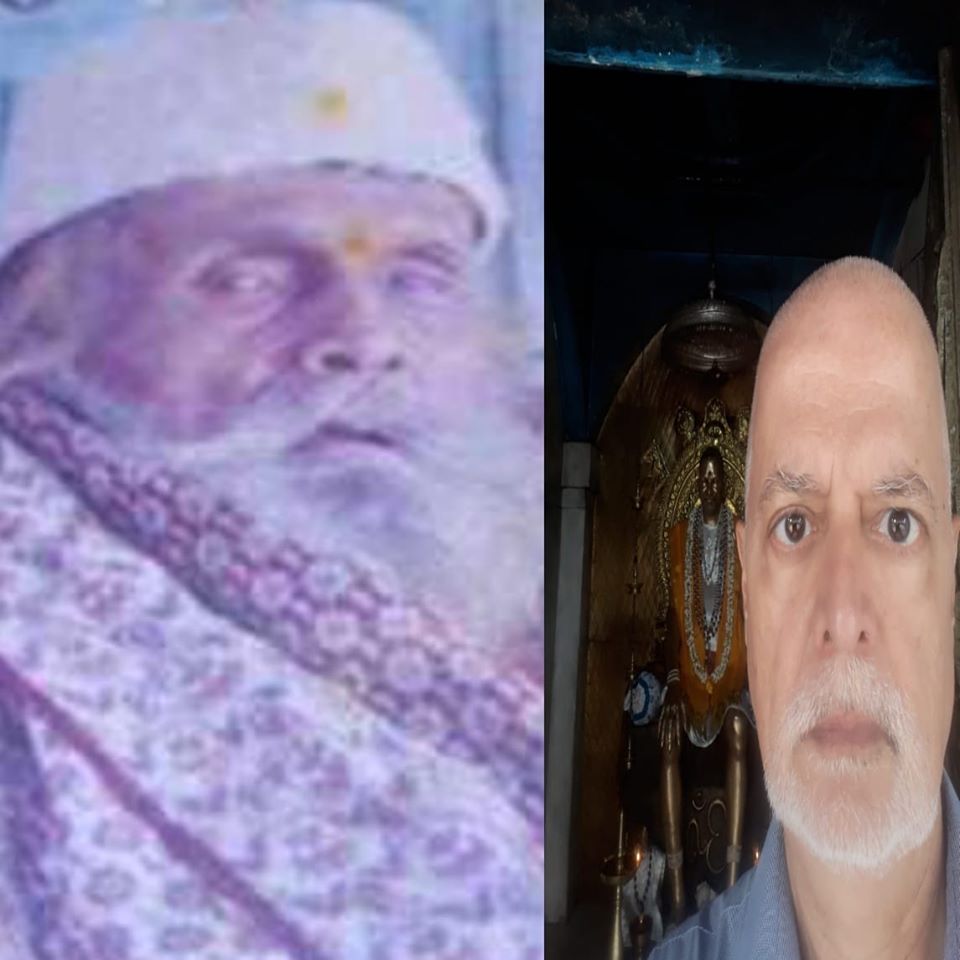 🙏 Om Namo Bhagavathe Nithyanandaya 🙏
Niranjan from Italy sharing about Koti Swami and his experience with Koti Swami with Pujya Vijayananada Swami
Very great Siddha in Puravipalayam near Pollachi, Koti Swami was believed to be multicentenarian. The wife of Lakshmansa Khoday was also regularly coming there from Bangalore (Janaki Amma Khoday) and singing Nityananda Arati before him. She told me that Nityananda before Mahasamadhi directed her to go to him.
Koti Swami here spelling Kodi Swami remained 40 years on the terrace of the palace of the Zamin of Puravipalayam who had his darshan in Rameshwaram.
Koti Swami told him: "I am coming to your house let us go" and walked straight outside of the temple and to the Zamin's own car among many cars parked there.
Upon reaching the Palace Swami on his own walked up a small side stairs almost invisible as if he had perfectly known the place. On his own he settled on the roof and never came down for forty years. I was often going there Ilayaraja famous composer was a devotee. On my last visit there Swami ordered to go in his small room by the side of his chair and recline on the bed there (actually an easy chair).
With some hesitation I obeyed. After reclining on the chair I lost body consciousness and was in trance for 2 hours completely unaware of the passage of time.
At 7 pm the attendant not without difficulty called me out and then I realized that so much time has passed. In this strange way Swami blessed me with his spiritual power.
After some years just before attaining Mahasamadhi Swami came in the dream and was in the court of a huge Shiva temple like Ekambareshwara along with hundreds of devotees. He told me "I am going and I am taking them with me". I understood that those were his past devotees to whom he was granting moksha. A couple of days later the news of Mahasamadhi came.Great Siddha Purusha. He told Janaki Amma he knew Bhagavan Nityananda.
🙏Namo Nithyanandaya 🙏​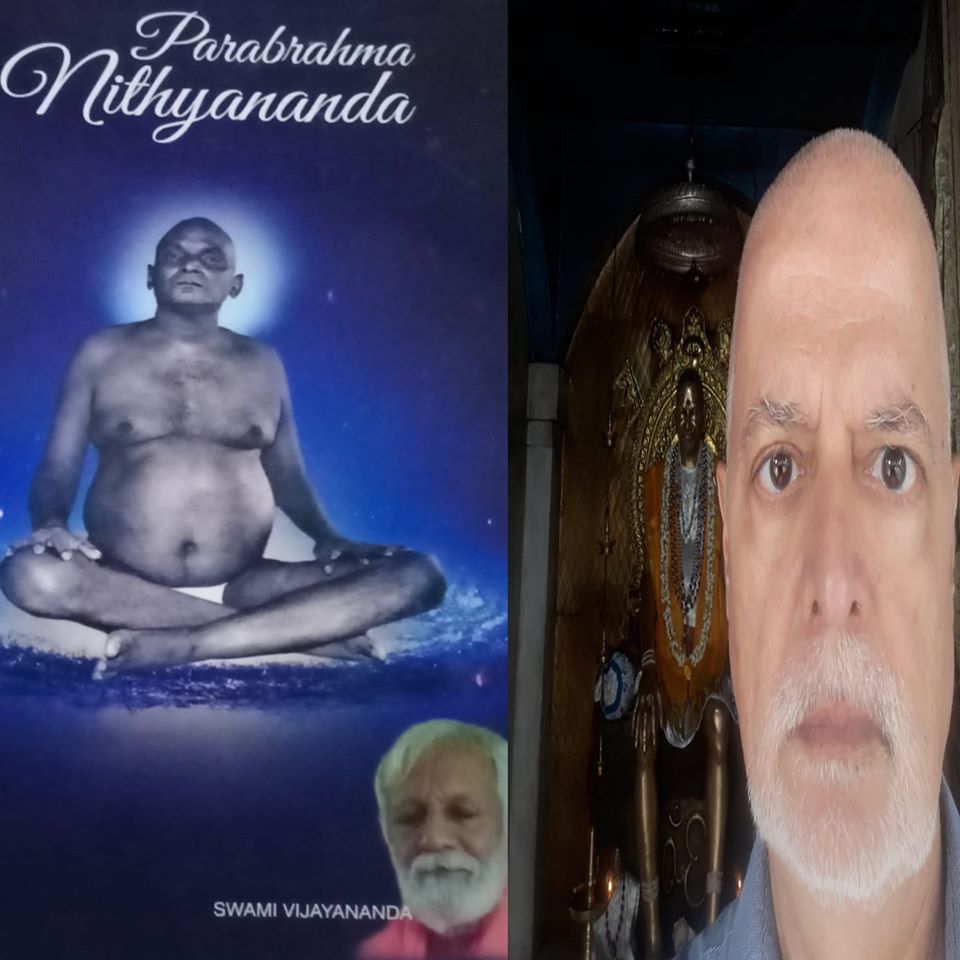 🙏 Om Namo Bhagavathe Nithyanandaya 🙏
Niranjan from Australia sharing his experience regarding Aghasthaya Muni with Pujya Swami Vijayananada
Agastyar! I have been to Talakaveri where there is Agastishwar temple and Agastya was supposed to be before coming down to Podighai. Agastya Muni still appearing to some people here in Podighai. There was a Siddha in Marutwamalai near Kannya Kumari staying in a cave there, he said he met Agastya in the forests of Podighai. AghasthayaMuni had never died but attained Oli Udambe (Body of Light). I believe the Master H.H. Shivom Tirth is talking about like Paramananda Tirth snd Trailoki Baba must have achieved the same. As in his last composed book he had mentioned that Trailoki Baba is supposed to be roaming in the jungles of Karnataka. Is something big going to come? Swamiji Do you have any hint about it ? ……as I feel it must be Bevinakoppa.
I met at least two or three Swamis who said Nityananda had more than one body and one is in the Himalayas in the secret Siddha ashrams. Another one told me that Bhagavan told him he would take another body in "dakshina" (South India) but would remain hidden. Karunakara Swami also predicted big catastrophe. What is your feeling?
In your book he told he would come in the form of a rain of fire. Is something big going to come? On reply to this Pujya Swami Vijayananada says – Bhagwan is Nirakara, Nirguna, he is sarva vyapi, the one who resides inside everything and everyone he was there even before taking any forms and he is also there even after taking any form as he is inside the form, he will be there even when the form disappears. He is Paramathama , Parabrahma . The answer to the questions above are being written in his book " Parabrahma Nithyananda " on page number 199 in which he clearly says that , THATHYA THASAKARA MEI NITHYAM NITHYAM NIRAKARA MITHI ( taken from Maha Narayanan Upanishad).
That which is ever prevailing and ever existing, the one with any shape will not be ever prevailing. Parabrahma is that light which does not have any shape. The impression of the shape of an idol is being made in our mind which also will get destroyed later. The idols of made of mud will get into mud and become mud once put into water, the idol made out of wood gets eaten by insect and comes down, but the state or the sithi of Parabrahma that which is inside is ever prevailing. Even during the Parlay (Cyclone storm) when the water floods throughout and engulps the entire earth it is also sub merged in Parabrahma. The one who is always in state or Sthithi. Who is not bound by any shape, quality or any attributes or thing or name is in a state of Parabrahma. Bhagwan Nithyananda is Parabrahma.
🙏Namo Nithyanandaya 🙏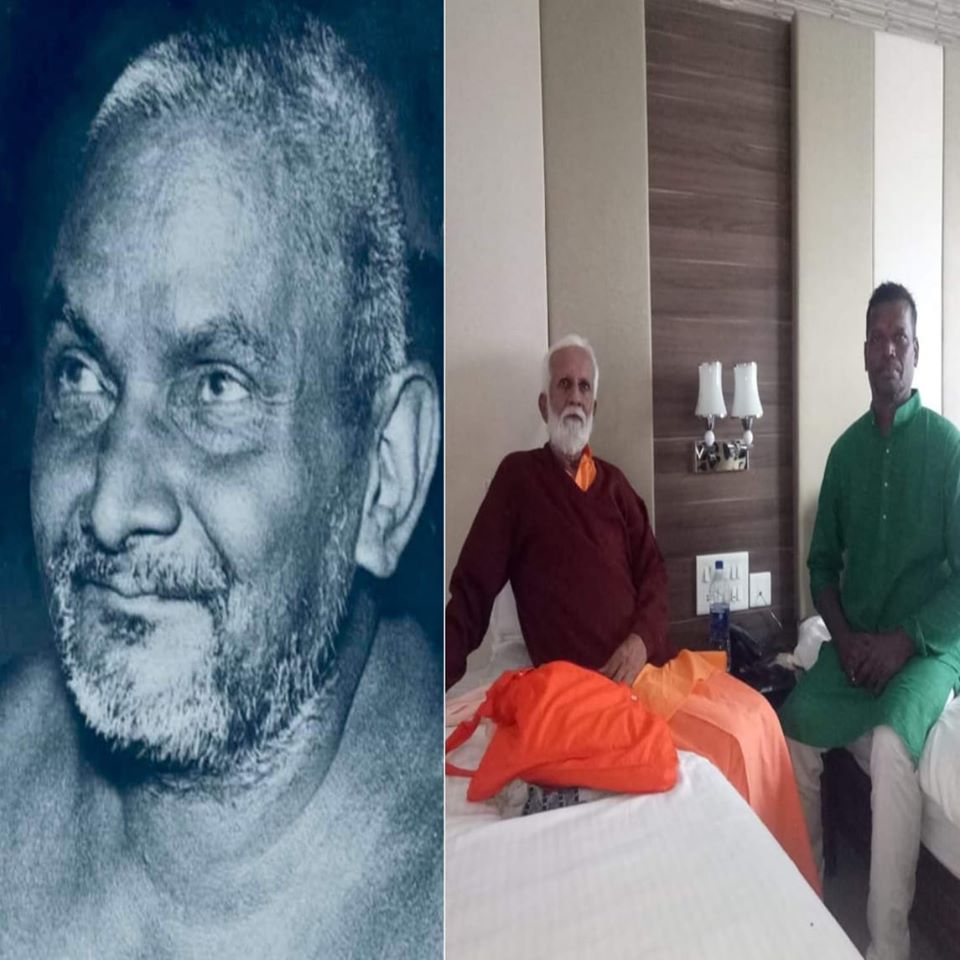 🙏 Om namo Bhagavathe Nithyanandaya 🙏
Shakthipath yoga sadhaka Akhil Reddy from Hyderabad
Pujya Vijayananda Swami's and Avadhootha thathva's words are miracles. I have Experienced. He is very down to earth, doing Yeoman service to humankind with whatever little resources. A real Guru, a true Guru, I don't have Vocabulary words to describe him. My salutations to the Guru. Om Namo bhagavathe nithyanandaya 🙏🙏
Written by – Akhil Reddy from Hyderabad
🙏 Namo Nithyanadaya🙏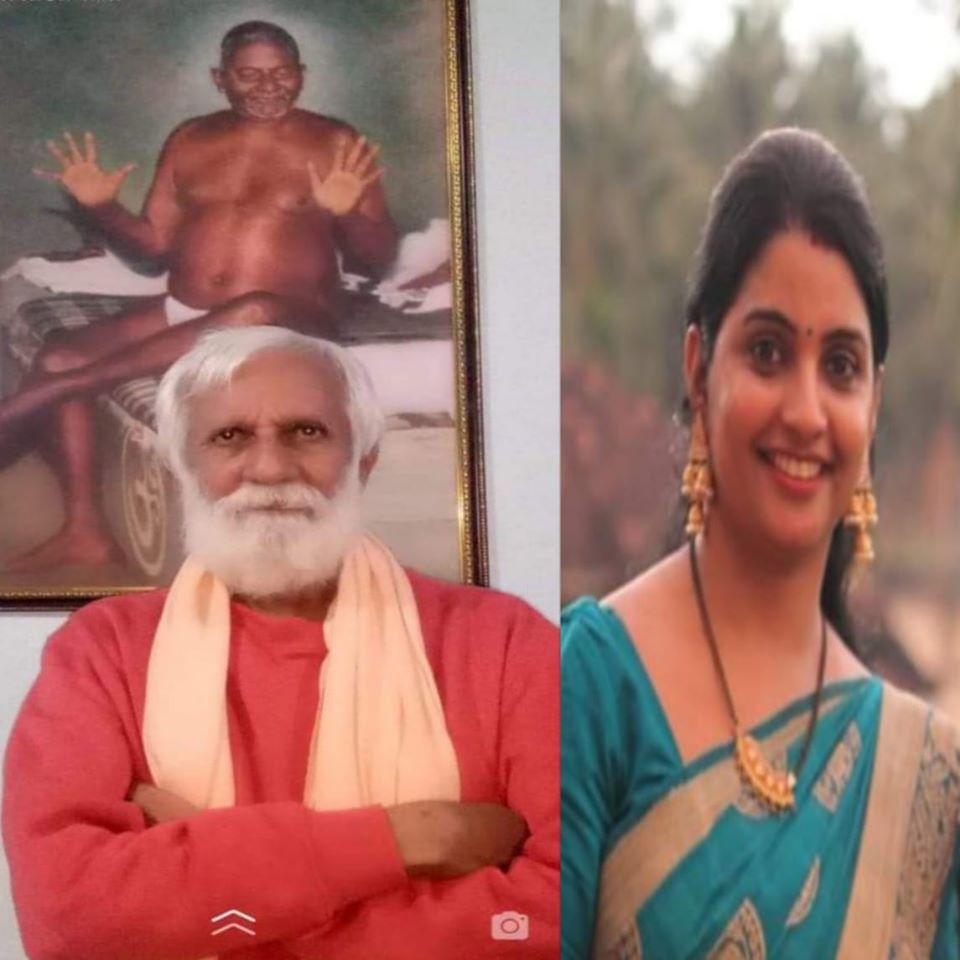 🙏 Om namo Bhagavathe Nithyanandaya 🙏
Guru Thathva can make India as a Peaceful Land – by Pallavi Rajesh
When I read the story of Rama bhaktha Rameshwara Maharaj, I felt pity at his situation.A man who kept chanting Rama mantra throughout his life, a man who served at Ayodhya Rama Mandir relentlessly has been thrown out, rebuked,insulted, being called as beggar wherever he went.. It's sad to know that in country like India known for its rich rituals, practices, cultural heritage wherein a Hindu Sanyasi is ill-treated as beggar by other Hindus ???!!!!!!!
I too agree with Rameashwar Maharaja's thought that if India has to sustain as" Hindu Rastra" we all have to unite breaking our caste, creed, community barriers. We Hindus are sadly broken into tiny pieces and to get United as one our ego hurts..If at all we have to be united – understanding and following GURU THATVA plays vital role.
We have rich GURU PARAMPARA. We are blessed to have Bhagavan nithyananda, Ramana Maharishi, Ramakrishna Paramahamsa,Siddharooda, Kabirdas, Thiruvallar from thamilnadu, Narayan guru and many more who preached advaitha..they all said only one thing- there is only one God, one Religion, one Caste….all differences what we have is man made.
We proudly talk about Hinduthva and there are many Hindu organisations as well.But it's very sad to know that lakhs to together Sanyasi's are living without proper shelter,food.
I hope at least in future days all the Hindu organisations understand and spread Guruthathva and influence people to follow GURU THATVA. India can turn as a peaceful land if we get United keeping aside our caste,creed and community.Its only then no intruders can break us down..I also hope that if some arrangements are done by providing food and shelter to these Sanyasi's through some ashram or Matta…they don't have to be called as beggar by anyone🙏namo Nithyanandaya
🙏 Namo Nithyanadaya🙏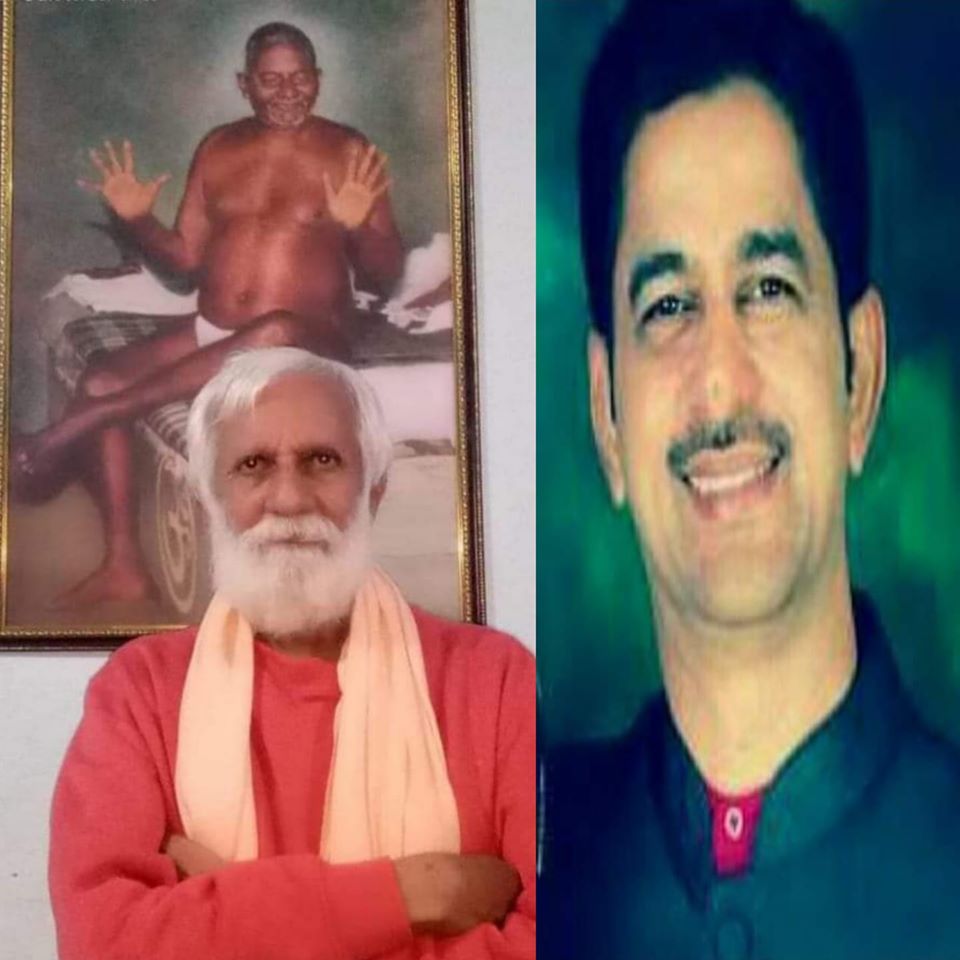 🙏 Om namo Bhagavathe Nithyanandaya 🙏
Dr Sudhir Hegde (Professor and Head Dept – Ophthalmology at A.J.Hospital)
Sri Gurubyoo namaha
Since my childhood i used hear stories about Bhagwan Nithyananda and from past 21 years I have been visiting Ganeshpuri and have read many books written on Bhagwan Nithyananda.
Five years back i have read the book ' The Secret of Shakthipath' which is being written by Pujya Sri Vijayananda Swami from Bevinakoppa. After reading the book i got in touch with Pujya Vijayananda Swami on Phone calls. But the destiny had its own games to play, when ever i used to make plans to visit Bevinakoppa due to some reasons i was forced to cancel my trip.
Recently six months back i got to hear about Pujya Swami Vijayananda through a common friend of ours from Mangalore, his name is Jagannath Prabhu. He gave me more information about Pujya swami Vijayananda which pulled me with a greater force to Bevinakoppa. It was during the rainy season and there was heavy rainfall, in spite of rains i made up my mind to visit and left from Mangalore to Bevinakoppa. Finally i reached, here at Bevinakoppa for two days under the Devine guidelines of Pujya Vijayananda Swami i did my sadhna.
The every single word that he uttered from his mouth had a very deep meaning in it, in short to say his words had deeper meaning than vedas. Every word in had a deep connect and meaning with Manava Dharma. Not just that but he is a true human being who whole heartedly accepted humanity, he is Sarva Dharma Priya, he has a soul and heart of pure innocent loving child. I could see enormous Devine qualities in him like – for him all are equal, all cultures and religions are equal to him, he sees every one equally in his Dhyana margha. I feel that the words about him must be written as golden words.
After meeting such a Devine person and under his guidance i was able to gain my lost time and Dhyana sadhana. His anubhuthi is on sakala manava Kula. There is no doubt that after meeting such a Devine man our Janama will become Pavana. After meeting Pujya swami Vijayananda and having my experience with him i have a strong gut feeling that he is Datta Avatar in this Kaliyug. Just by meeting him and just by his Devine presence crores of Jana Jeeva's have and will be Pavana. Saying so i end up here in the holy feets of Bhagwan Nithyananda.
"Sri Gurudeva Dattaya Namaha"
Written by – Dr Sudhir Hegde
Mangalore
🙏 Namo Nithyanadaya🙏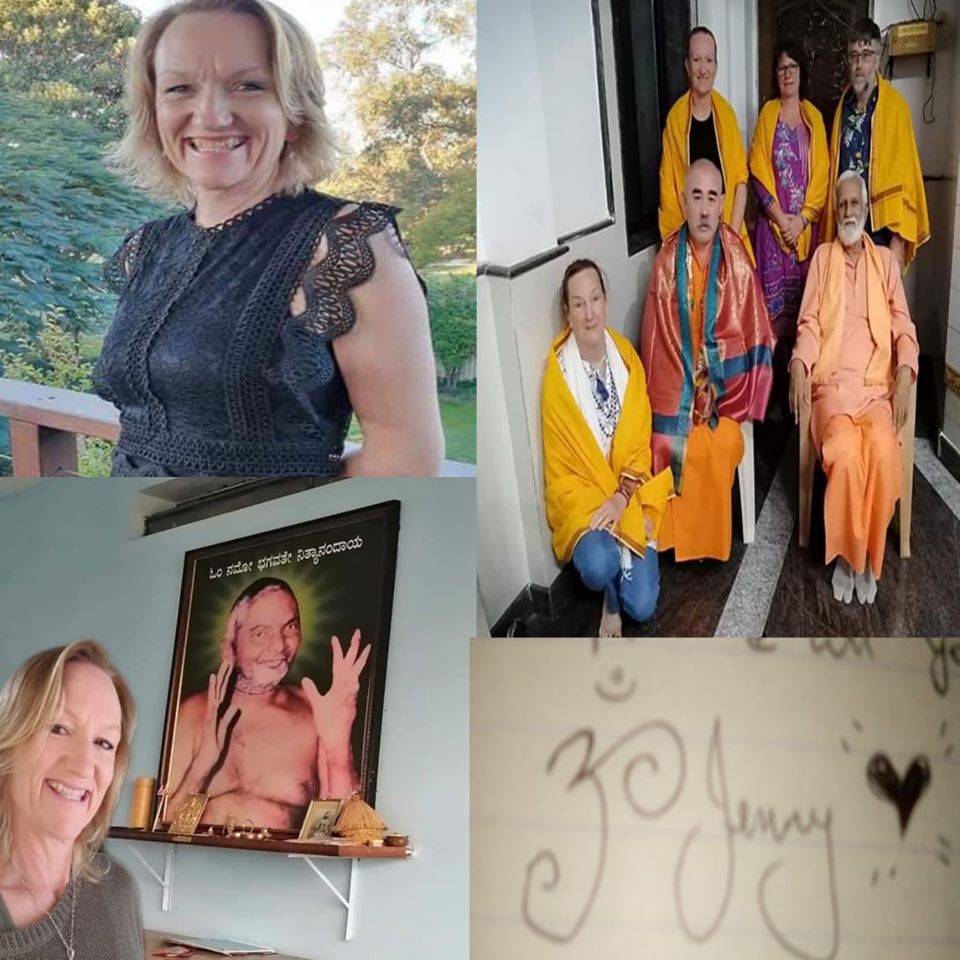 🙏 Om namo Bhagavathe Nithyanandaya 🙏
Jenny Buechler ( Hema) from Australia sharing her experience of shakthipath after visiting Bevinakoppa ashram
My first time here has been challenging but very healing. I am so great full. Pujya swami Vijayananda has a beautiful heart. I can see how and why so many people love him. His energy when he comes into a room or talks with me turns on my Shakti, the heat energy rises in my body, sensations run through my nervous system. He is powerful in the most gentle way. He is very giving and generous, kind hearted.
Thank you Swamiji so much for the gift of Shakthipath, all that you gave me.
🙏 Namo Nithyanadaya 🙏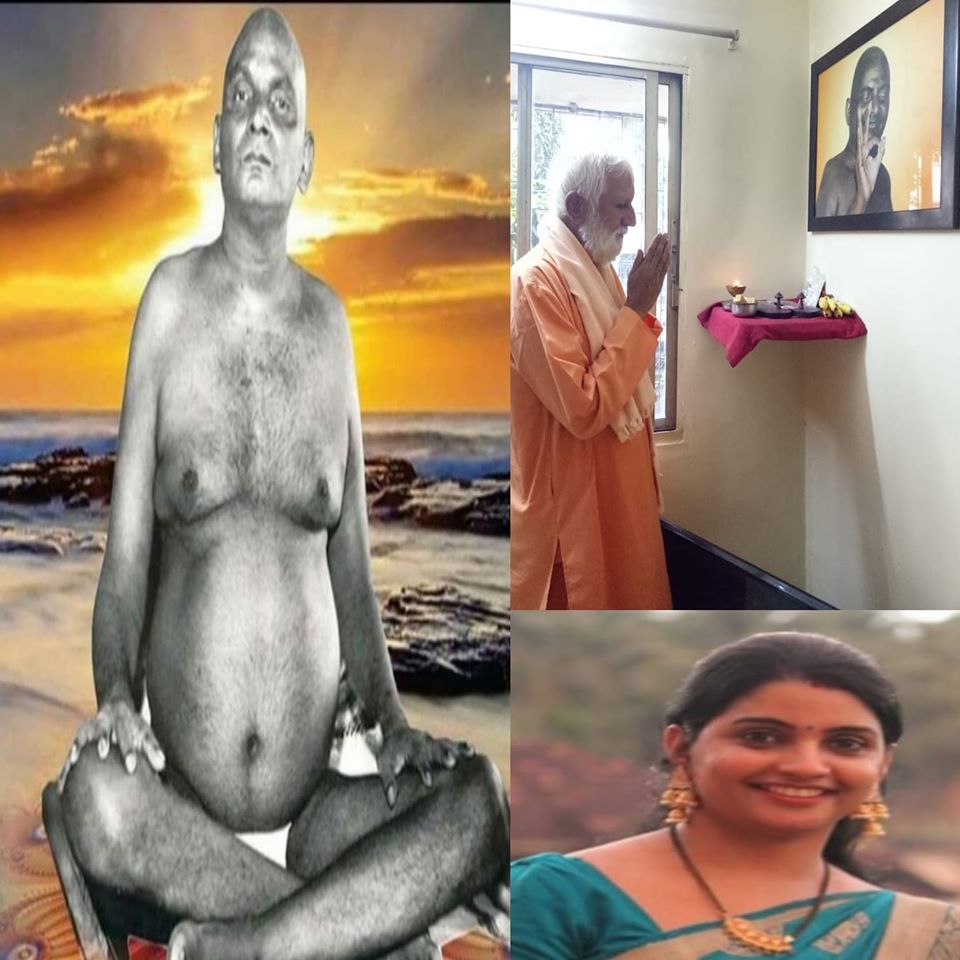 🙏 Om namo Bhagavathe Nithyanandaya 🙏
Rajesh Mallya agreeing with the thoughts of Pallavi Rajesh on Guru Thathva
🙏 Very Nobel Thought. In Current senario the need of hour is we first help all those who are less privileged than us in whatever capacity. I deeply hurt when people talk about their status, money, cast, region and feeling superior to others. They are so much blind that they can't see the Jivatma or divinity in others. So the person who is blessed is the one who can see the divinity not only in other humun being but in animals , in every object under this universe. When it comes to treating others we should follow the practice of Mother . No mother will ill Treat any child even the child is not obidient etc. The day we start looking the other person from this angel most of our problems will get resolved . But unfortunately we have been taught to relate person purely by his appearance. 🙏 Sorry if i am expressed otherwise .
🙏 Namo Nithyanadaya🙏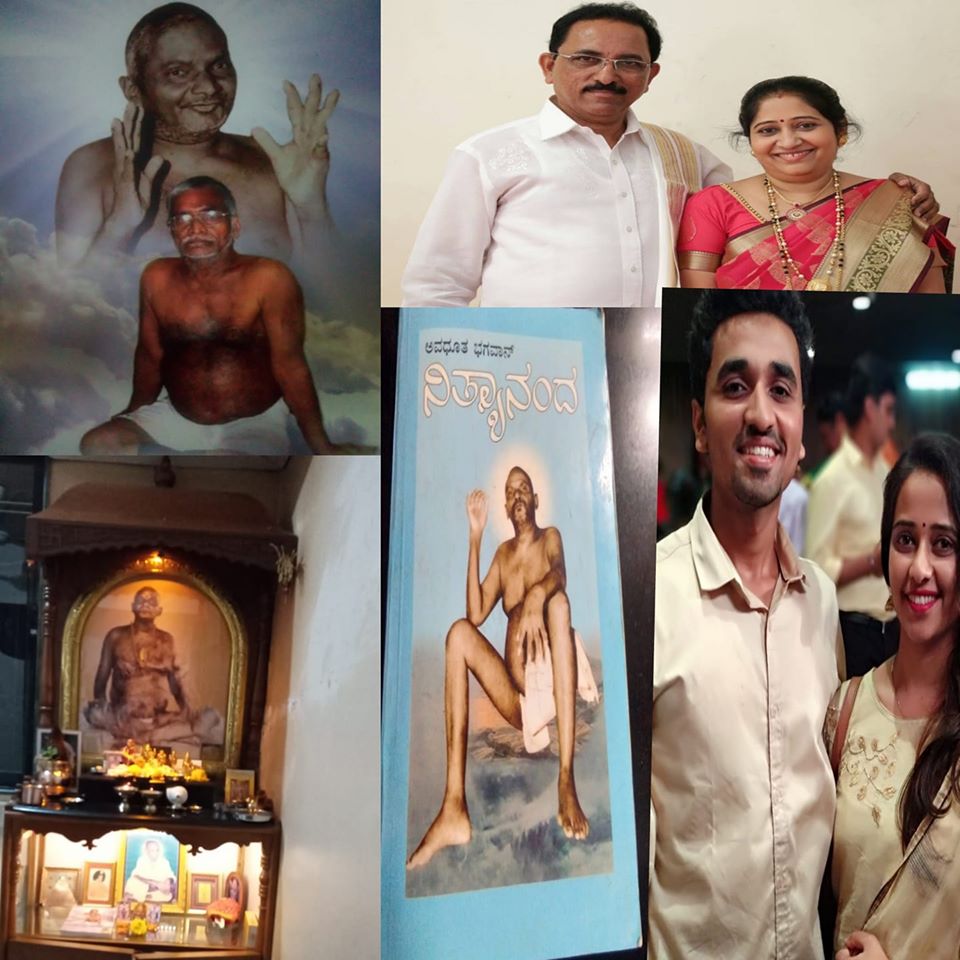 🙏 Om namo Bhagavathe Nithyanandaya 🙏
Mumbai 's D. B. Salian couple are Param Bhaktha' s of Bhagwan Nithyananda and Bala Yogi Pujya Karunakar Swami. Bhagwan Nithyananda and Bala Yogi Pujya Karunakar Swami are being worshiped daily in their house as they are the only God in their life as no other God exists to them. Their Daughter Pramila Poojary and son in law Anand Poojary, even this couple follow the same pattern of worship in their life.
On 5-5-2019 both Pramila and Anand were given the Granth " Avadhootha Bhagwan Nithyananda" which is beie written by Pujya Swami Vijayananda from Bevinakoppa by Subhash Amin. As they wished to do Parayana of this great granth as they came to through Subhash Amin that every word of this contained the apara Shakti of Bhagwan Nithyananda and so started to do the parayan. Every morning the couple without fail would get up at 4.30 am and do Dhyana and during their free time they would chant the Devine mantra " Om Namo Bhagavathe Nithyanandaya" and nama smarana of Bhagwan Nithyananda.
On 30-4-2020 early morning around 4.30 when the couple sat down for Dhyana – Suddenly Pramila could see a vision of a beautiful, wonderful temple where Bhagwan Nithyananda was being worshiped. Seeing this Pramila with in fraction of seconds was filled with joy and tears rolled down for her cheeks. "Avadhootha Bhagwan Nithyananda" had blessed her with his Darshan – she was being also blessed with shakthipath deeksha as she could feel the Devine experience of it – tears rolled down from her cheeks. Bhagwan Nithyananda 's Leelas are Adhbhutha.
🙏 Namo Nithyanadaya 🙏
Narration and details given by – Subhash. D. Amin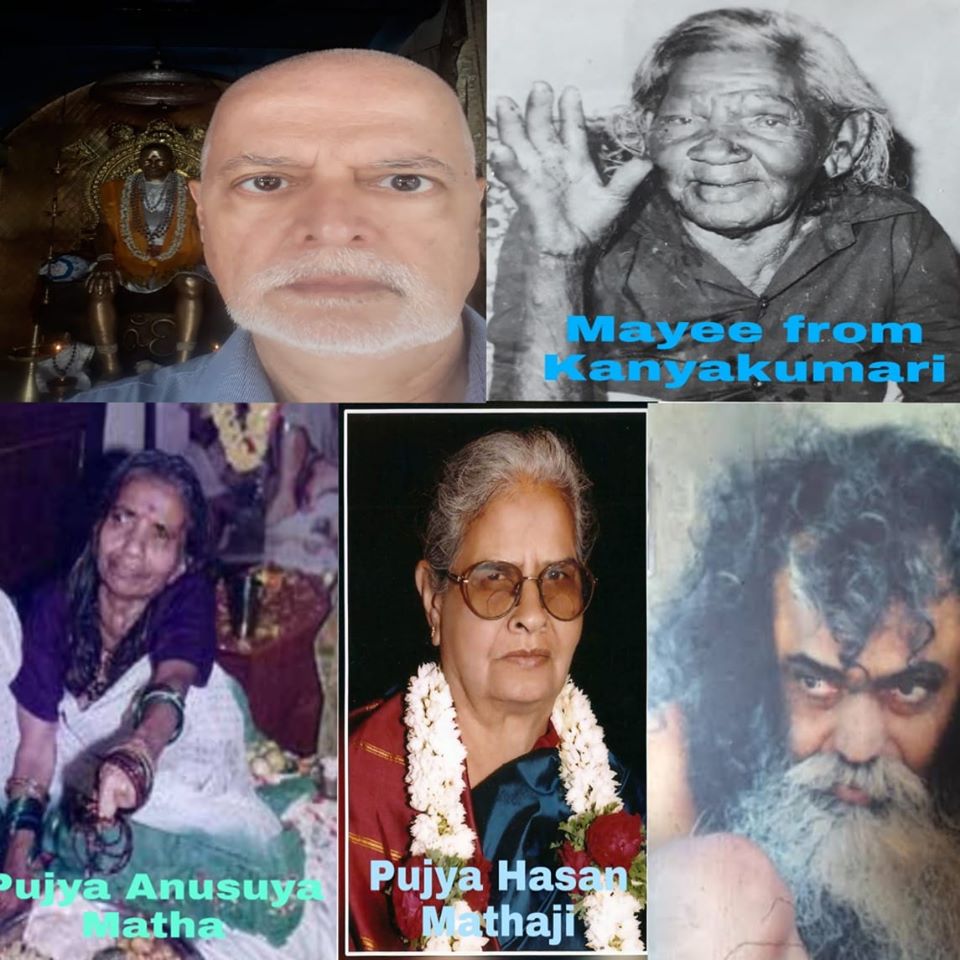 🙏 Om namo bhagavathe nithyanandaya 🙏
Niranjan from Italy sharing his experience with Avadhoothas along with Pujya swami Vijayananda
Swamiji your experience with the Avadhoothas is really wonderful, you are being so fortunate to have met so many Avadhoothas and the articles and the vedios that you share is really a great job, as it refreshes me with me with my memories with the Avadhoothasas i have spent most of my life time by meeting them.
After seeing the video on Karunakara Swami that you sent, I meditated on the roof terrace and saw him and felt his presence. Very grateful for this. I did not have an occasion to visit Karunakara Swami in Bombay. I regret I have missed him. When I was staying in Ganeshpuri in 1984 near the samadhi I saw his photo in the hotel.and enquired about him. They told me he was in Bombay in some slum area. In those days I had just come to India and had felt confused in Bombay. In Ganeshpuri I felt like heaven. I used to sit a long time in Shaligram Baba's room and also sat in Govind Swami's place and in Shankar Tirth samadhi in the hill.malayali Swamiji told me about Avadhuta Yogini Anasuya Devi in a village near Nagpur. Later on I saw her and spent some fantastic days with her. After my next trip to Ganeshpuri, Bhagavan sent me to Kanhangad straight and from there I was sent to Mayee in Kannya Kumari the great 300 years old Avadhuta from Kamakhya. My trip to Mysore Nithyananda ashram at Mysore, where I met Pujya Hasan Mathaji and after I met Mathaji in Mysore Nityananda Ashram, after most of the Avadhutas I knew had passed away, I was in love with that ashram and felt Nityananda wanted me to go there and worship him there. Went there for more than 12 years. Was very very close to Mathaji. She guarded her powers well, but a few times gracefully released her divine energy and I got great experiences. Once I was graced with darshan of divine neelabindu from her. She took me to Kanhangad again after a long gap and I met Sadanand Swami at his ashram.
I offer my sincere thanks to you as It is only due to your Grace that a new Avadhuta chapter opened in my life with Achar Swami and Yogini Amma. I am infinitely grateful to you for that.
🙏 Namo Nithyanadaya🙏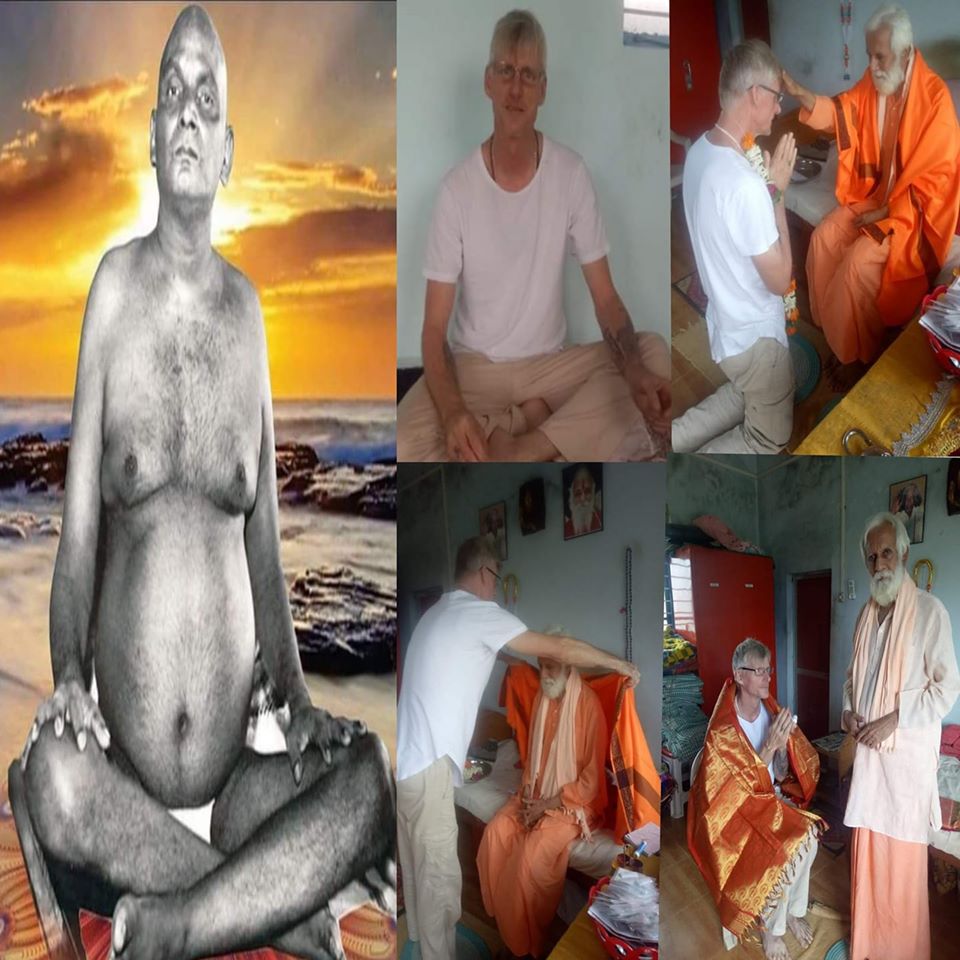 Nick Francis from Australia thanking Pujya swami Vijayananda for guiding him in the path of spiritually
Om Namo Bhagavate Nityanandaya🌹
Namaskar Guruji,
Danyavad for Grace, my time spent with you & teachings of Bhagwan Nityananda.
On my way to air port.
I feel blessed 🌺🙏. Mawna/ silence has changed something in my mind 🙏 The song you sent is very full of Love
🙏🙏🙏, This is very Divine words Guruji you are true esscence of Bhagwan Nityananda & spreading to humanity.
Humble Gratitude to you Guruji
🙏🌹🌹🌹🙏
Namo Nityanandaya
By – Nick Francis from Australia
🙏 Namo Nithyanadaya🙏
(Avadhootha Darshan)